Regulatory risk should be a key consideration in a financial services firm's enterprise risk management
(ERM) program. Lack of attention to regulatory compliance can bring enforcement actions by regulators,
tarnish reputations, and damage or end careers. David McClean, principal at DMA Consulting Group, and Dustin Littrell, an attorney in Alston & Bird's Financial Services & Products Group, will discuss some of the nuts and bolts of a good compliance program and provide tips on how managers can protect their firms—and themselves. They will also discuss proposed regulations that, if enacted, may be quite impactful and will share their views concerning the ambitious regulatory agenda of the SEC under its current leadership.
Panelists:
Dustin Littrell is counsel in Alston & Bird's Financial Services & Products Group, where he is a member of the firm's Investment Management, Trading & Markets Team. He focuses his practice on the structuring, formation, and ongoing operations of a variety of domestic and offshore private investment fund vehicles, including credit funds, private equity funds, real estate funds, hedge funds, and other alternative asset and hybrid funds. He counsels his clients throughout the life cycle of their businesses as they navigate the commercial and regulatory challenges present in the investment management industry, both domestically and abroad, including with respect to fund and tax structures, regulatory compliance, foreign private offering exemptions, ERISA compliance, and privacy issues.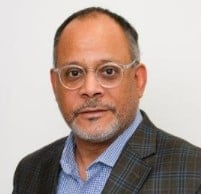 David McClean is the principal at compliance and enterprise risk consultancy firm DMA Consulting Group (dmacgroup.net), which provides outsourced CCO services and compliance management services for investment advisers, broker-dealers, hedge funds, mutual funds, private equity funds, CDOs/CLOs, and commodity pools. He is also a senior lecturer at Rutgers University, where he teaches courses in business and professional ethics, social ethics,
and social philosophy. He is the author "Wall Street,
Reforming the Unreformable" and "Understanding and Combating Global Corruption" and is a Fellow of the International Compliance Association (UK).
Monthly Call – 1
"*" indicates required fields