Anthony Scaramucci, founder and managing partner of global alternative investment firm SkyBridge, will address a variety of topics including markets, domestic politics, COVID-19, supply chain issue, the Russia-Ukraine War, China, inflation and more. This will be an in-person event.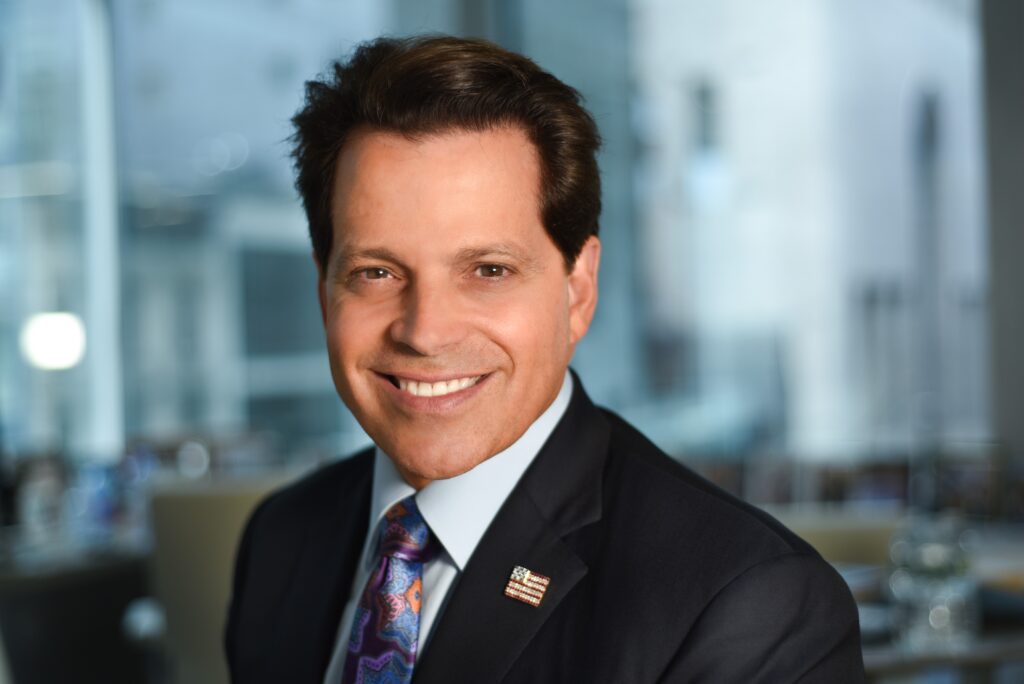 Anthony Scaramucci is the founder and managing partner of SkyBridge and the founder and chairman of SALT, a global thought leadership forum and venture studio. Prior to founding SkyBridge in 2005, he co-founded investment partnership Oscar Capital Management, which was sold to Neuberger Berman in 2001. Before that, he worked in Private Wealth Management at Goldman Sachs & Co.
In 2022, Scaramucci was ranked #47 in Cointelegraph's Top 100 Influencers in Crypto and Blockchain. In 2016, he was ranked #85 in Worth Magazine's Power 100: The 100 Most Powerful People in Global Finance. In 2011, he received Ernst & Young's New York Financial Services "Entrepreneur of the Year" Award. He is a member of the Council on Foreign Relations (CFR); vice chair of the Kennedy Center Corporate Fund Board; a board member of the Federal Enforcement Homeland Security Foundation, Brain Tumor Foundation and Business Executives for National Security (BENS); and a Trustee of the United States Olympic & Paralympic Foundation. He is the author of five books.
Scaramucci served on President Donald J. Trump's 16-person Presidential Transition Team Executive Committee, and in 2017 briefly served as Chief Strategy Officer of the Export-Import (EXIM) Bank and White House Communications Director.
*This event is only open to members of the Roundtable with active memberships and first-time guests. If you are not yet a member of the Roundtable and are interested in attending as a first-time guest, please send an email with your name, email address and company name to info@ny-air.org