What are some key investment trends and alpha sources among emerging VC funds? Where are investors finding outperformance while achieving DEI objectives?
Join the New York Alternative Investment Roundtable for a spotlight on ways to facilitate increased venture capital allocations to diverse founders and improve equity for historically under-represented groups ("HUGS"). This will be an interactive discussion featuring seasoned VC professionals Deb Kemper, Managing Partner of Golden Seeds Ventures, and Taj Ahmad Eldridge, General Partner of Include Ventures.
The discussion will be moderated by Aman Verjee, a general partner at Practical Venture Capital.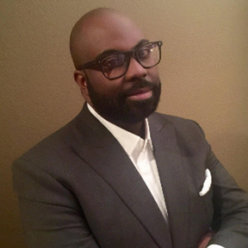 Taj Ahmad Eldridge is an investment professional whose career has included high level executive roles in banking, asset management, alternative investments and entrepreneurship and spans more than 25 years. As General Partner of Include Venture Partners, and former Senior Director of Investments at the Los Angeles Cleantech Incubator (LACI), Taj has built a longstanding career with expertise in the fields of fintech, media, energy, transportation and the circular economy. He is also one of the 70 Black Investors in Bevy.com, a $325 million virtual conference platform as noted in AfroTech. Taj began his career as a banker and economist with Wells Fargo Bank, UBS Investment Bank and TRW Investments. He serves on the Climate Finance Advisory Team of the Community Investment Guarantee Pool, the Executive Board of the Homeboy Industries Ventures Fund and The Majira Project, a Boston Consulting Group Venture Studio. He has been profiled in multiple publications, such as Impact Alpha, Forbes and Entrepreneur Magazine, among others, for his tireless efforts on achieving alpha while also advancing equity.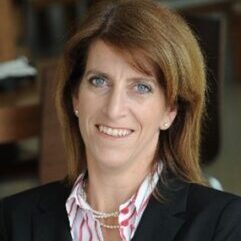 Deb Kemper is a Managing Partner of Golden Seeds Venture Fund (GSVF), where she focuses on investing in female-led, early-stage enterprise B2B and medtech companies. She previously led Golden Seeds' Boston Forum, a national angel investor group that has funded more than 200 women-led companies. Prior to launching GSVF, she was at Libra Global Partners, where she built a portfolio of more than two dozen early-stage investments. She is an active investor and mentor to early-stage start-up companies; a member of Clean Energy Venture Group; is on the Advisory Board of Red Bear Angels; is a Board Member at DayOne Response; and a Board Observer at Day Zero Diagnostics and 99Degrees. She also serves on several non-profit boards including the Council of Advisors of USA Girl Scouts Overseas. Earlier in her career, Deb was a consultant at McKinsey & Company where she served clients in the energy, electronics, and healthcare sectors.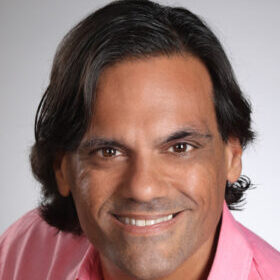 Aman Verjee has more than 15 years of financial and operational experience at both private and public technology companies, including PayPal, eBay and Sonos. Prior to becoming a general partner at Practical Venture Capital, Aman was the Chief Operating Officer of 500 Startups, which during his tenure was the world's most active venture capital firm based on the number of investments made. He managed the firm's global fundraising team, the seed accelerator team and the Series A growth programs, as well as the Investment Committee for the firm's global funds, which collectively had over $450 million in AUM. Prior to Sonos, Aman spent eight years at eBay, Inc., mostly at PayPal. He was the Chief Financial Officer of eBay's North America business and also led finance and strategy for PayPal. He also has experience as financial analyst at Lehman Brothers and as an associate at McKinsey.