Asset Management Cybersecurity Executive Briefing and Networking Reception
The partners, principals, and managing directors of Grant Thornton's asset management industry practice invite you to join us and your industry peers for an exclusive cybersecurity executive briefing and networking reception, to be held November 10 in New York City.

Meet, listen, and engage leading cybersecurity and senior asset management leaders on navigating the constantly evolving cybersecurity threat landscape, the state of cyber insurance, the implications of these growing risks for underwriting, and what asset managers can do to be better positioned for policy renewals.

We look forward to you joining us and your industry peers spanning the asset management community for an interactive and substantive discussion, and networking.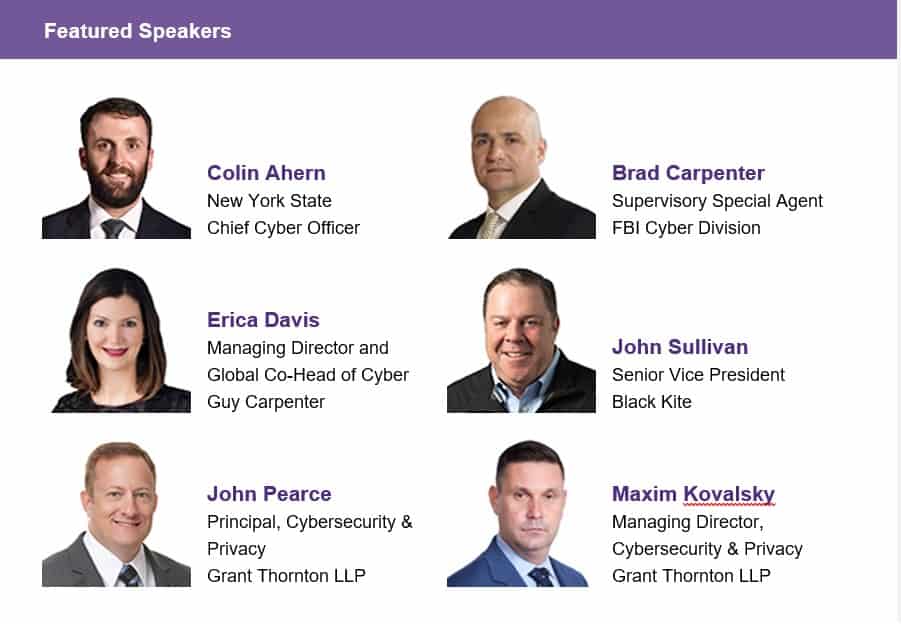 REGISTER HERE: Asset management Cybersecurity Briefing & Networking Reception | Grant Thornton