Over the past year, there has been a HUGE amount of developments in AI. Gary Wong, FinTech partner and AI/ML expert for Trading and RisksFin, will discuss the intricacies of Large Language Models (LLMs), a transformative aspect of AI. The discussion will be facilitated by Riverside Management Group's Robert Akeson.
Topics discussed will include:
How to practically use LLM safely, and with your own in-house documents and data.
Structuring inputs and data for LLM for reliable and robust answers
Data Organization and Monetization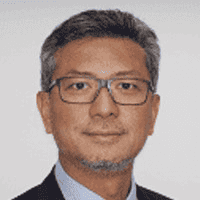 Gary Wong PhD. is an AI & ML and technology senior adviser to major investment banks and funds, specializing in helping organizations manage risks and gain competitive advantage through new technologies. He is also an advisor to fintech firms on business and product developments for revenue generation. He is the fomer Head Trader, Managing Director, and Head of Structured Trading Business at a major bank and an experienced FinTech partner with deep capital markets domain expertise, focusing on AI/ML, Big Data and cutting-edge technologies for Trading, Quant Modelling, Risk Management and OpRisks. He has a background in theoretical physics and a PhD from Imperial College on high energy non-linear laser-matter interactions. Unsurprisingly, he is a fan of Star Trek.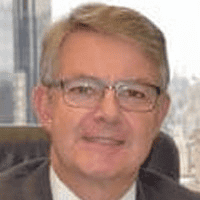 Robert Akeson is Managing Director, Investment Banking at Riverside Management Group, where he focuses on fintech and asset management companies. Previously, he was Chief Operating Officer and Co-Head of Prime Brokerage at Mirae Asset Securities (USA). He has extensive experience managing prime brokerage, capital introduction, agency execution and research distribution businesses. He has served as a member of the G.P. of a hedge fund and had advisory board experience with small money management firms. His background includes leadership positions with Neuberger Berman, Morgan Stanley, Industrial and Commercial Bank of China Financial Services and ADP BISG.
*This event is only open to members of the Roundtable with active memberships and first-time guests. If you are not yet a member of the Roundtable and are interested in attending as a first-time guest, please send an email with your name, email address and company name to info@ny-alt.org