Managing risk is about shifting the odds the odds in your favor -by limiting the downside while maximizing the upside. However, how do we manage risks related to dangers and opportunities that are related to what is unknown?
The pandemic provides a great case study for how unexpected events can cause sudden and profound shifts in behavior and marketplaces: while the possibility for a pandemic has been known for decades, few were prepared, and even large financial institutions with sophisticated scenario-planning capabilities were caught off guard.
Join the New York Alternative Investment Roundtable for a BREAKFAST MEETING with Dr. Barnaby Marsh, an expert on risk and author of "How Luck Happens," who will discuss techniques and tactics to reveal and illuminate "blind spots" and examine the role that hope, fear, heuristics and biases affect what we see -and what we don't.
Speaker: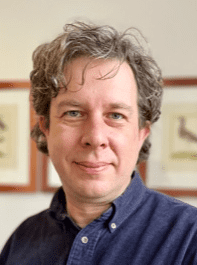 Dr. Barnaby Marsh is an expert on risk-taking and making luck. He spent the early part of his career in New York City working on exotic structured finance solutions for reinsurance companies. Since 2000, he has focused on innovative structures for the world's most generous philanthropists and currently advises on building family legacies. He has worked on billions of dollars in legacy projects at cultural institutions, universities and private foundations and has helped to conceptualize innovative large-scale giving structures, including The Giving Pledge and Giving Tuesday. He has conducted pioneering research in behavioral economics and has held academic appointments at Harvard, Oxford, and the Institute for Advanced Study, Princeton.
* A limited number of copies of How Luck Happens will be handed out to attendees and will be available on a first-come basis.
*This event is only open to members of the Roundtable with active memberships and first-time guests. If you are not yet a member of the Roundtable and are interested in attending as a first-time guest, please send an email with your name, email address and company name to info@ny-alt.org